Treatment circle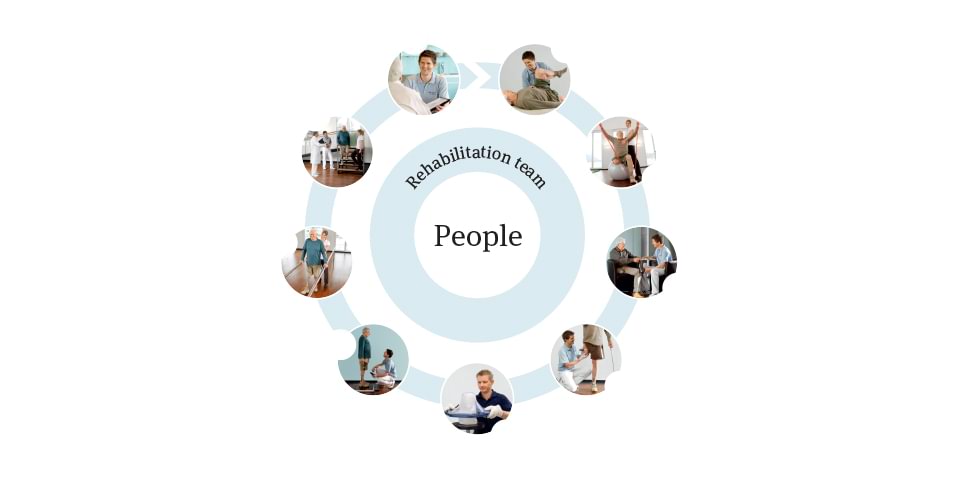 2. Therapy

Correctly preparing you for your artificial limb fitting is the best precondition for success. Immediately after your operation, the focus will be on the healing of your residual limb. At Ottobock, we will work with your therapist to advise you on how to best prepare for the artificial limb fitting process.

Targeted preparation

Each day in our Clinics we see that therapeutic measures are a critical step towards regaining mobility. This is why you should begin doing therapy exercises as soon as possible so as to strengthen your muscles in advance. You should also practice moving correctly from the bed to the wheelchair as soon as possible. Ask your rehab team which exercises are most appropriate for you.

Correct positioning

Immediately after the operation you will probably not be able to turn over in bed by yourself. For this reason, the nursing staff will help you shift position several times a day. This is important, as it allows you to find a position free of pain and helps prevent bedsores. It also reduces the risk of flexion contractures – a limiting in your range of motion at the hip or knee – which could hinder your rehabilitation.

Oedema Therapy

An initial swelling of the residual limb tissue after the amputation is to be expected. This is a normal, healthy reaction to the surgery and usually subsides after a few weeks. In the meantime, the wound needs to be dressed for the prosthetic fitting and the swelling reduced. Various compression methods are available here and your therapist will advise you on the most suitable type.

Muscular Training

Preparatory training consists mainly of strengthening, stretching and balancing exercises, which prepare your muscles for wearing the prosthesis later on. Your active participation is crucial for the fitting to be a success, so you should do these exercises as advised by your therapist.