Treatment circle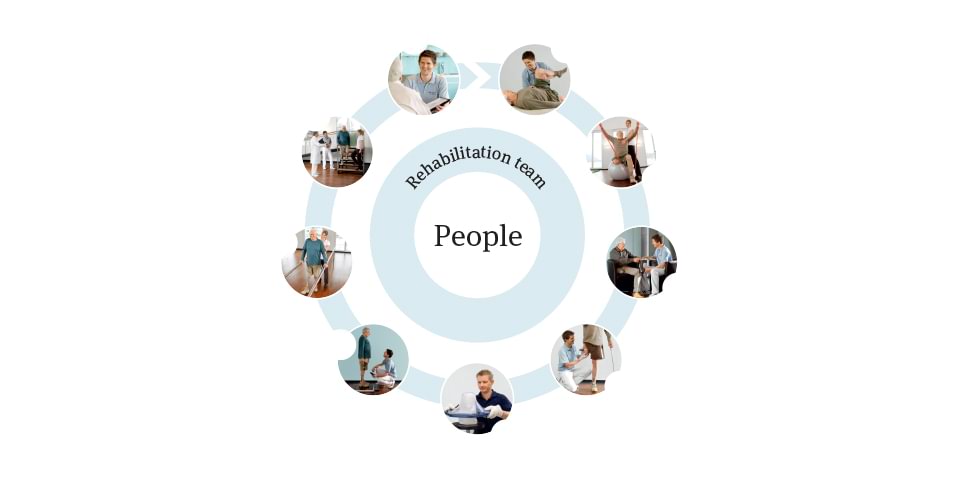 7. Rehabilitation

The rehabilitation process

Our prosthetists will accompany you during your first steps with the artificial limb. This assures an optimal synergy between our prosthetic technology and therapeutic expertise.

Our rehabilitation team will decide when you can start intensive training based on how your recovery is progressing. Depending on your particular circumstances, you might begin the rehabilitation process with your interim prosthesis, or start training directly with your final device. During the rehabilitation programme you'll also learn how to properly care for your residual limb, as well as the rest of your body.