Treatment circle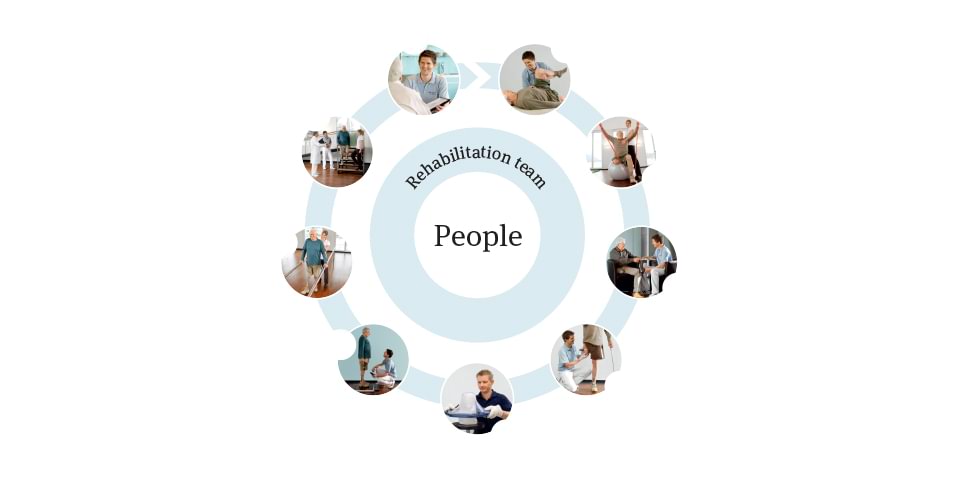 1. Assessment

Whether you've known about your amputation surgery for a while, or only just found out, it's important to remember that you're not alone. Your rehabilitation team is there to support you, answer your questions and work with you to find the best solutions available.

Initial examination before amputation

Before undergoing amputation surgery, you'll be thoroughly examined several times beforehand. Your doctors will explain what will happen both during and after the operation. In the event of a traumatic accident, this will naturally have to be explained to you after the surgery.

Feel free to contact your local Ottobock Clinic prior to your surgery. One of our prosthetists will be happy to meet you and answer any questions you might have. We aim to become involved in your rehabilitation process as early as possible, and to cooperate with your doctor in supporting you at this all-important time.

Psychological support

An amputation represents a major change in your life and you may not be fully prepared for this. Psychological counselling can help you address any issues or fears you may have, while relieving some of the burden on your friends and family.

Talking to other amputees

We also recommend that you talk with peers who have also undergone amputation surgery. It's always good to hear how others have dealt with the same situation, and pick up tips on everything from using your artificial limb to getting the right fit. Ask your Ottobock team how to contact your nearest peer.

Assessment after amputation

Your therapy process starts almost immediately after the amputation, in a rehabilitation centre. Our prosthetist will join the team made up of your doctor and therapist to organize your therapy program. We will carry out a personal interview and thorough physical examination in our Clinic while our certified prosthetists will determine your needs to find the best prosthetic solution for you.