Genu Arexa Rigid-Frame Knee Orthosis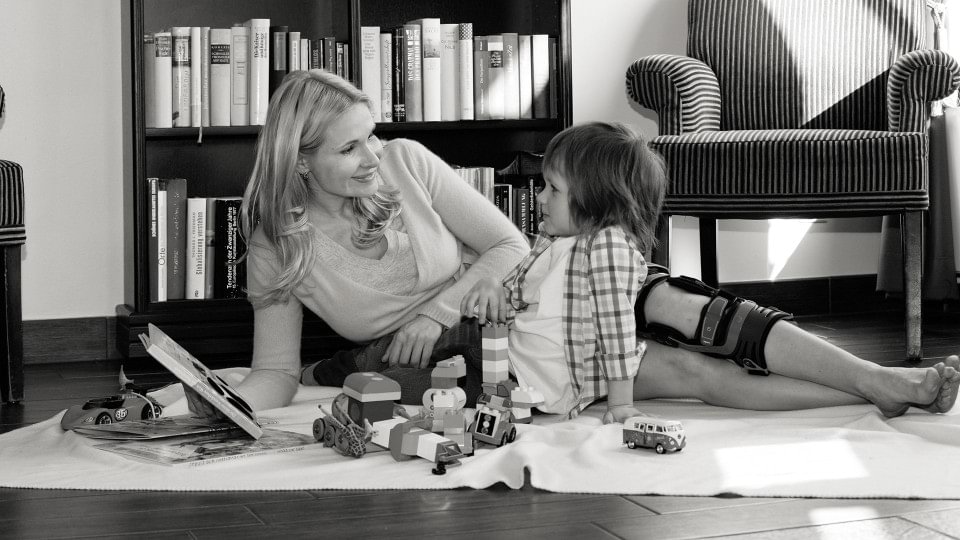 A Safe Return to Everyday Activities
---
---
The benefits at a glance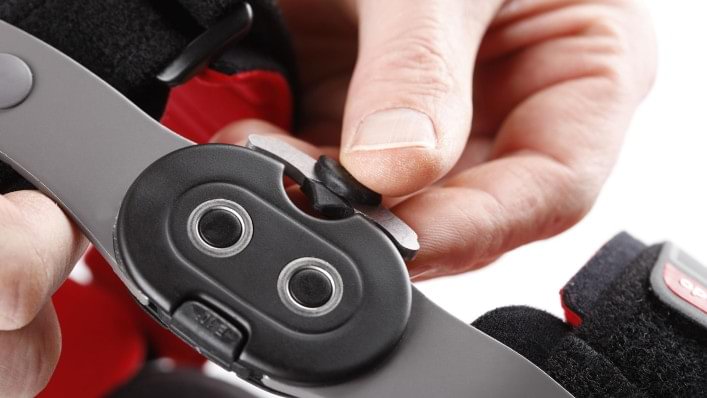 Safety after the operation
After an operation, the transplanted ligament is not yet capable of bearing as much weight. However, basic research shows that it can be protected by knee orthoses such as the Genu Arexa during this period. Your doctor or orthotist can limit the range of motion in just a few steps, and then gradually increase it. The knee width is individually adjustable as well, for example to adapt the orthosis to the swelling of the knee.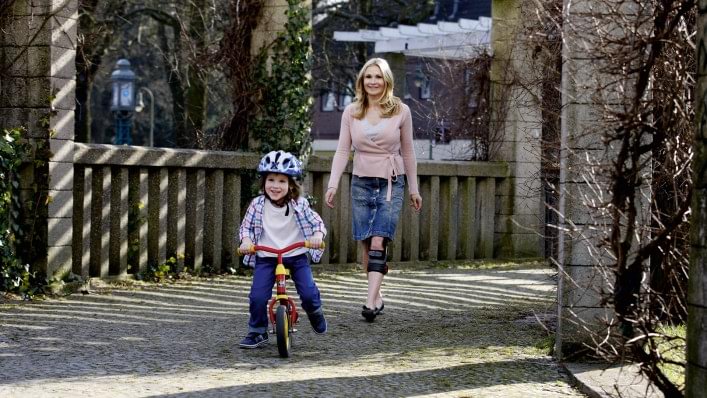 Fit faster
You want to be free of complaints as quickly as possible after an injury. The sooner you move your knee again – naturally in consultation with your doctor – the faster you can bear normal weight. The Genu Arexa provides you with the safety you need and alleviates possible fears of incorrect movements following a ligament injury. This helps you gain confidence in your knee and allows you to once again perform activities of daily living like you used to.
Putting on the orthosis
In the course of daily use, many patients particularly appreciate the pleasant wearer comfort of the Genu Arexa. The orthosis is also very easy to put on and take off. Thanks to what is known as the frontal contact, you do not have to slide into the orthosis. All you need to do is place the Genu Arexa over the leg and fasten the hook-and-loop closures. For your orientation, the straps are also numbered in the sequence you have to fasten them.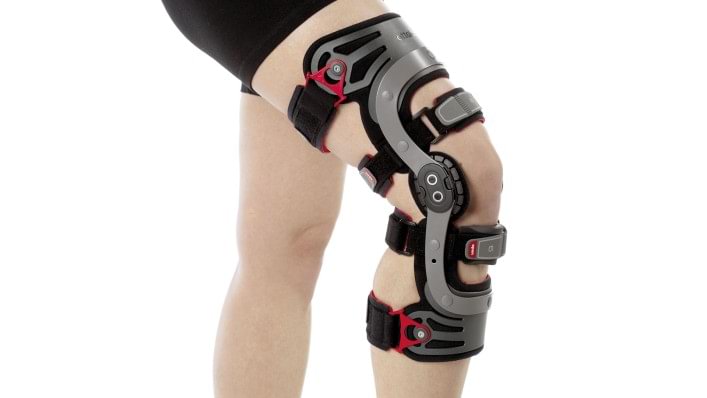 Optimum fit
The Genu Arexa rigid-frame orthosis can be individually adjusted for you. The plastic shells automatically adapt to the contours of your leg – for ultimate wearer comfort.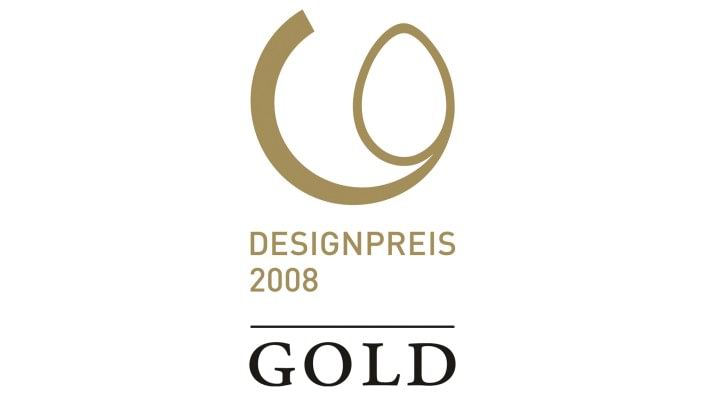 Award-winning design
The Genu Arexa is lightweight and virtually invisible under clothing thanks to the slim design that fits close to the body. It has already received several international awards for this slim design. In 2008 it earned the highest official design award in Germany: the German Design Prize in gold
Exercise Programme
When you do not put the usual load on the knee after an injury or operation, you can lose muscle strength. Instabilities can lead to difficulties keeping your balance. A targeted exercise programme supports the fitting of the Genu Arexa and purposely helps rebuild your musculature. You also practice your balance. The exercises which start in the first week and are divided into three phases can be performed by you daily at home. However, it is important for you to talk to your doctor or therapist, and to clarify whether they are suitable for you before you start the exercises.
You will find the exercise programme in our download area in the patient brochure.
Indications
Knee pain with severe or complex ligament laxity and/or severe feeling of instability, with the option to limit the range of motion.
ACL and/or PCL rupture (anterior and/or posterior cruciate ligament rupture) and reconstruction
Instability of the knee joint (ACL, PCL, MCL, LCL)
Collateral ligament injuries
Stabilisation/limitation of movement after meniscus surgery
Knee osteoarthritis
Rheumatoid arthritis
Downloads
Please choose an appropiate format:
Please choose an appropiate format:
---
Similar products
Accessories