SAFO – silicone ankle foot orthosis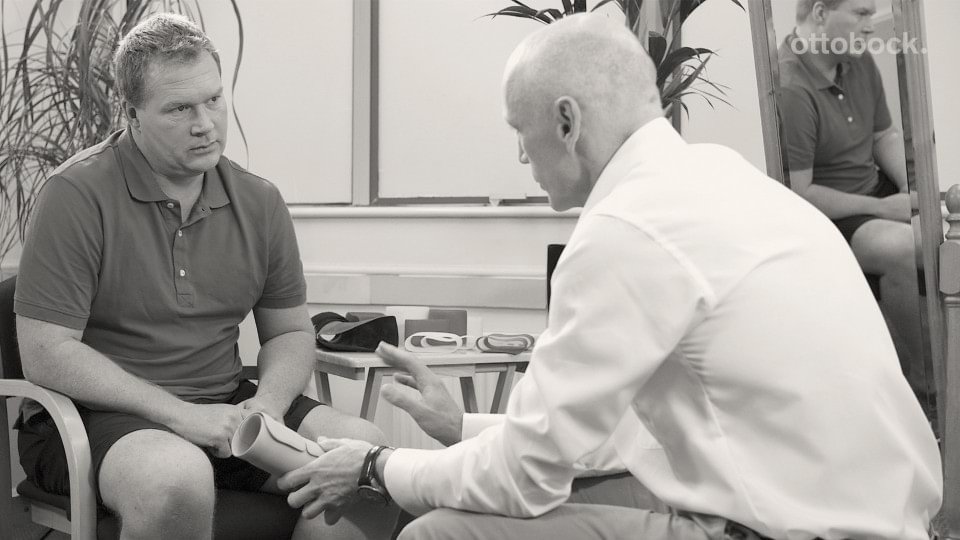 The waterproof solution for dorsiflexor weakness
---
---
Benefits at a glance
More everyday comfort
Thanks to optimum fit of the SAFO on the foot and joint, the orthosis offers you inconspicuous, elegant support in everyday life without being bulky. This makes it comfortable to wear the orthosis when you're out and about, but especially at home as well. Using soft yet sturdy silicone guarantees that the orthosis remains comfortable to wear over longer periods as well.
Waterproof walking aid
Due to its material properties, you can also apply for the SAFO as a waterproof walking aid in addition to your conventional orthosis. Ask your O&P professional for further information.
Leisure time without limits
Whether you're at the beach while swimming or in the city, you can always rely on the SAFO. The water resistance and breathability of the material means the orthosis can be worn during a range of sports and everyday activities, whether you're barefoot or wearing firm shoes.
Hygienic handling
With daily care on the inside and outside, you can wear your orthosis every day from morning to evening. All you need to clean it is water and pH-neutral soap.
Easy to put on
The SAFO is easy to close with a hook-and-loop closure. Two versions are available: The SAFO ONE is discreetly fastened at the foot with an integrated hook-and-loop closure. The SAFO Walk is even easier to fasten using a hook-and-loop closure on the outside – but is also a bit more noticeable in comparison to the SAFO ONE.
For children, too
The SAFO versions are available for children as well. Your child's willingness to wear the orthosis is significantly influenced by the option of custom-shaping it as well as its high level of comfort.
High-grade material processing
The chosen silicone material is hypoallergenic and breathable. This is important as the SAFO is worn directly on your skin. The risk of skin irritations and abrasions is very low thanks to the custom fit.
Custom design
Depending on your needs, the SAFO can be fabricated in your own preferred design or be made as inconspicuous as possible using one of the seven available skin tones.
Care instructions
The chosen high-grade silicone materials cover all important characteristics for an optimum fitting: functionality, aesthetics and comfort. Temperature and UV-resistance are just two of the advantages of silicone materials. Orthoses made from silicone are also easy to care for and very straightforward to clean. After use, they should be cleaned daily with water and pH-neutral soap on the inside and outside. Permanent stains do not stand a chance if the care instructions are followed.
---