Malleo TriStep ankle orthosis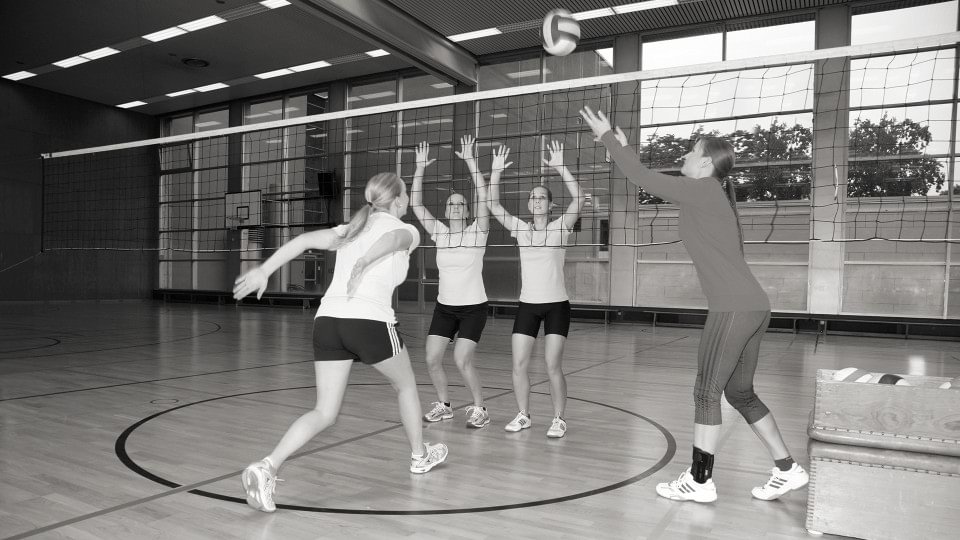 Active sooner after ankle ligament injuries
---
---
Benefits at a glance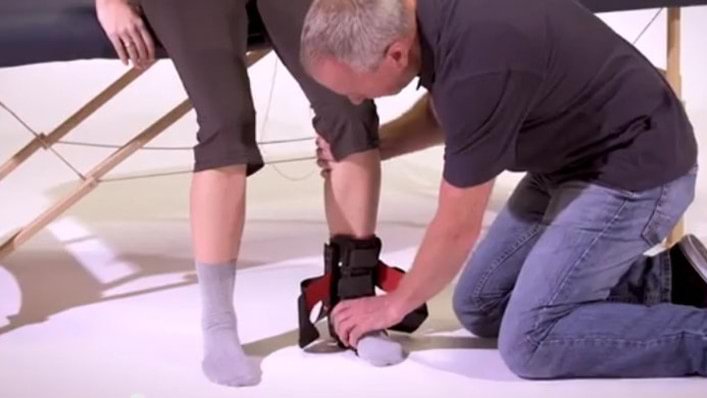 Easy handling
In consultation with your doctor, the individual functional and stabilising elements of the orthosis can be removed in a few easy steps over three phases. This provides more individual and differentiated support for the various stages of the healing process.
Purposeful training
The especially developed Malleo Move exercise programme provides targeted support for the ligament healing process. The exercises are tailored to the three healing phases. You can easily perform them at home, but only in consultation with your doctor.
Immobilisation (phase I)
The Malleo TriStep immobilises your foot in the acute inflammation phase (day 0 to 4, max. to day 14). Alleviating pain and reducing foot swelling are the objectives. You need to elevate the foot and cool it with ice in this phase. Your doctor will give you detailed advice. You wear the Malleo TriStep with the stabilisation strap and foot shell in this phase. During the day, it can be worn in a flat shoe that can be opened wide.
Stabilisation (phase II)
In the new tissue formation phase (day 4 to 28), you do not have to wear the footshell during the day. The goal is to continue stabilising the foot, slowly beginning to mobilise it. You continue to wear the footshell at night, which prevents interior rotation of the foot when you lie on your back or on your side. This prevents the ligaments tearing again during the night.
Support (phase III)
The tissue maturation phase begins around day 29, so that you can wear the Malleo TriStep without the stabilisation strap and footshell depending on the indication. This is intended to improve stability and mobility as well as coordination and balance. After the end of this phase, you can continue to wear the orthosis to prevent re-injuring your ankle ligaments.
Malleo Move exercise programme
The Malleo Move exercise programme was developed especially in order to support the healing process after a ligament injury. It provides practical exercises which you can easily perform at home, respectively tailored to the three healing phases. Depending on the phase, you practise your balance or work on targeted strength training.
In any case, it is important to consult your doctor before beginning these exercises. Make sure you know what healing phase you are currently in, and ask how much you can exercise your foot and whether you are correctly performing the exercises shown.
You will find the exercise programme in our download area under information for users.
Indications
Acute ankle injuries
Acute and chronic capsular ligament instability
Inflammatory joint diseases
Degenerative ankle ailment
Rehabilitation after ankle surgery
Medial ligament rupture
Downloads
Please choose an appropiate format:
Please choose an appropiate format:
---