Forearm orthosis – Bioness H200 Wireless System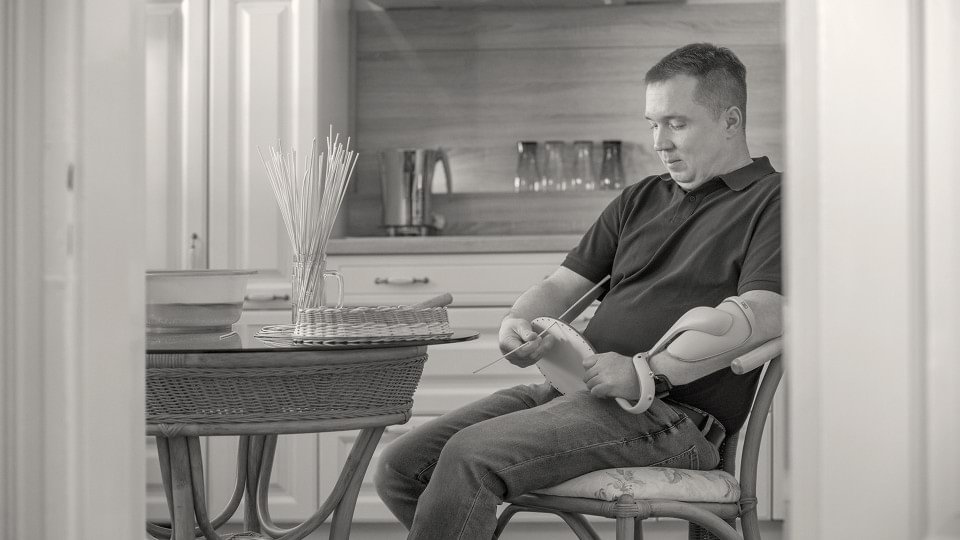 ---
---
Benefits at a glance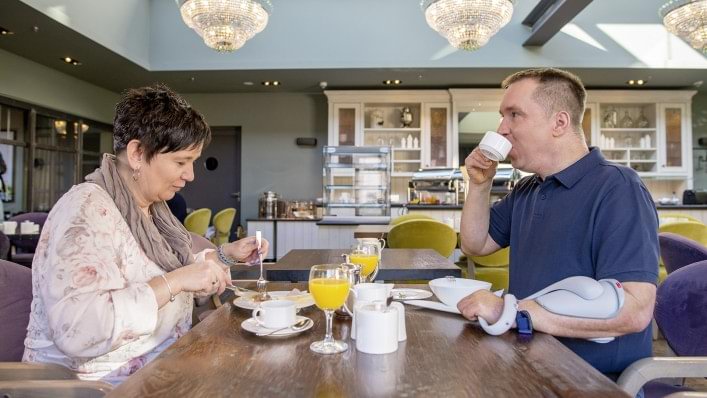 Individual program selection
You can generally choose between different programs for everyday activities and training programs to strengthen your muscles. Two of these programs can be saved to the remote control unit as movement patterns.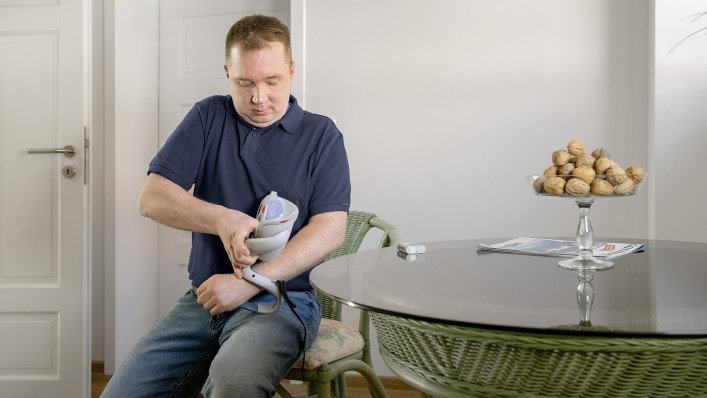 The orthosis can be put on with one hand
The lightweight, comfortable and ergonomically shaped orthosis can be easily donned with just one hand. It is designed so that the stimulation is applied precisely where you need it.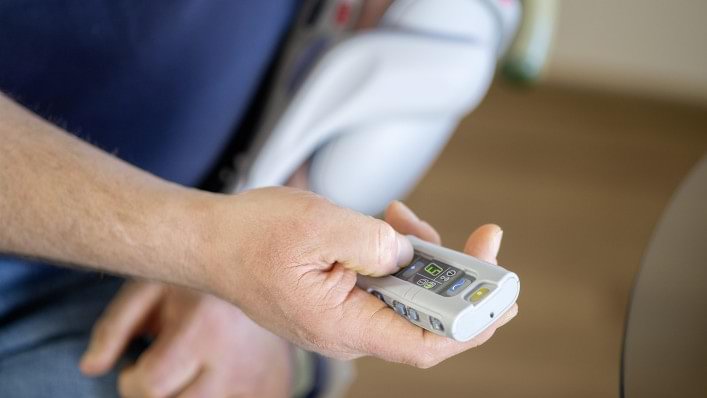 Easy to use
To start and end stimulation, you can use either the button on the orthosis or the remote control. The remote control allows wireless communication with the orthosis.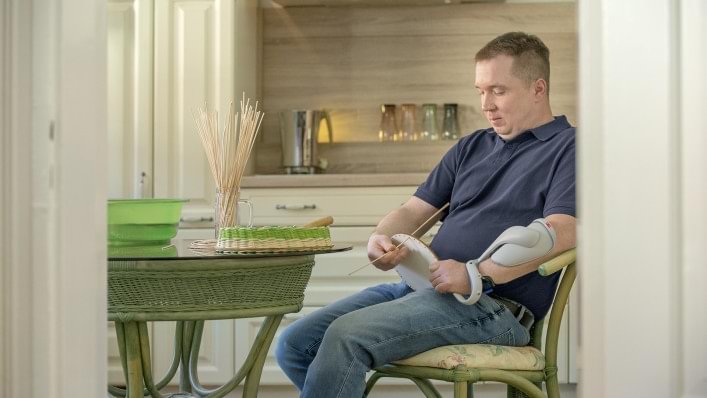 Perform simple and routine grasping movements
Opening a door, holding a cup or gripping a pen – the forearm orthosis supports simple grasping movements in your everyday life.
Indications
Stroke
Traumatic brain injury
Partial spinal cord injuries
Other neurological disorders
Downloads
Please choose an appropiate format:
Please choose an appropiate format:
---
Similar products